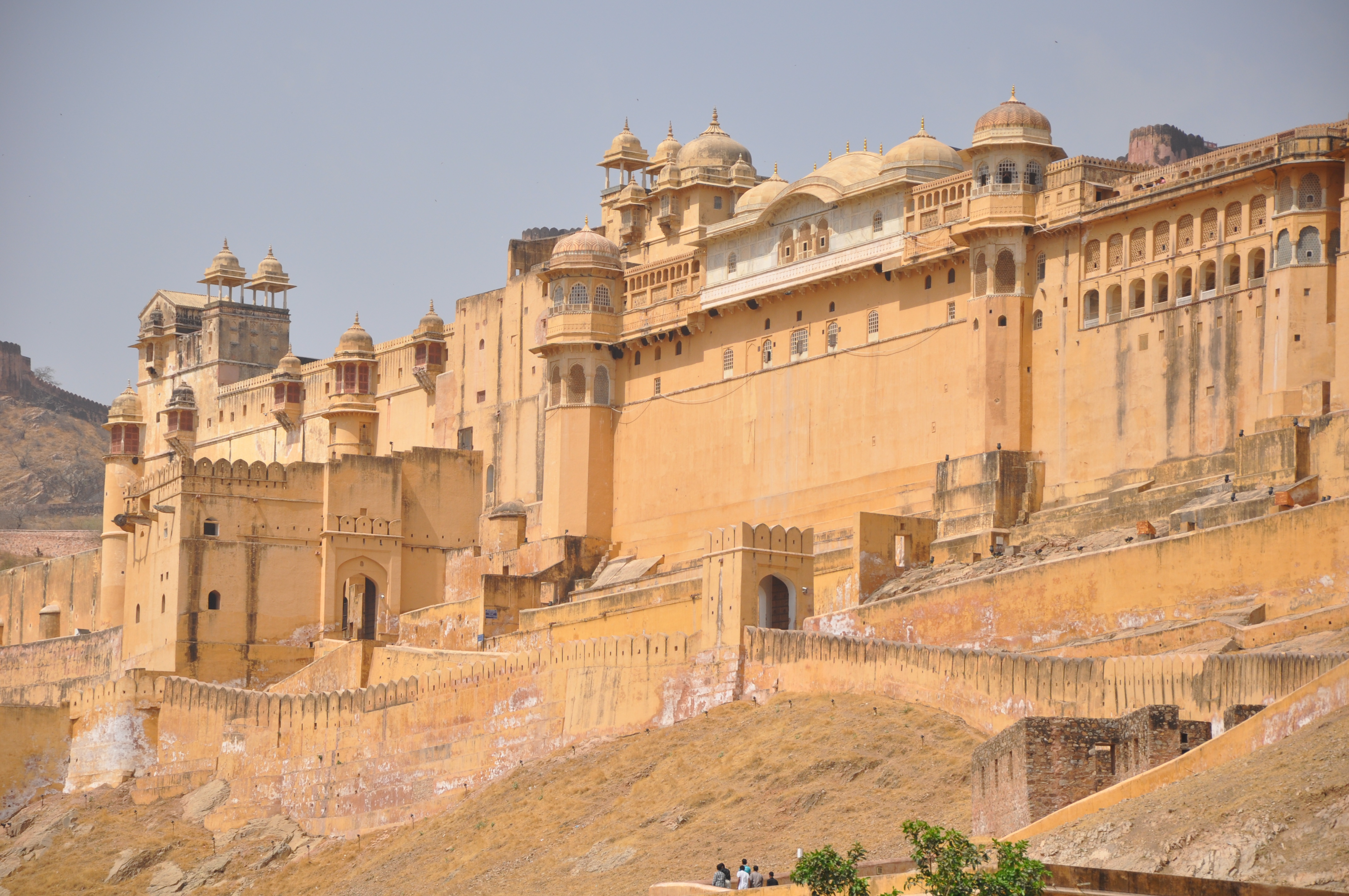 Have you ever considered doing an adventure motorbike tour in Rajasthan? Knowing about the royal forts, palaces, grand Havelis, exquisite frescoes in the Shekhawati region on your bike is something that will blow your mind. Don't forget to explore the magic of the state by watching those beautiful Sand dunes in the Thar Desert. And enjoy the famous wildlife at Ranthambore along with kaleidoscopic fairs round the year. Experiencing these activities on a motorbike that can be thrilling and exhilarating. For all motorcycle enthusiasts, the land of deserts ought to be in your never-ending travel list. Yes, you read it right!

Rajasthan, the quintessential land of Maharajas, has abundant fascinating places to lure tourists from all over the world. The myriad unforgettable experience one gets on a Rajasthan bike trip remains unparalleled. Covering astounding places like Jaipur, Jodhpur, Bikaner, Kota, and other nearby villages surely will build a plethora of memories that are bound to stay with you forever. Excited to know more about adventure motorcycle tours in Rajasthan? Let's quickly have a look:
Rajasthan - Best Motorcycle Tours:
Which places to cover on a motorbike in Rajasthan?
1. Jaipur: The Pink City is the perfect place to set your travel mood right. Riding across the vibrant streets of Jaipur and watching Hawa Mahal, Jantar Mantar, Nahargarh Fort, Amer Fort, City Palace passing by is delightful. Women dressed in varied hues, men in different attire, and the hustle & bustle of the city is a heavenly sight for any to watch. And exploring nearby villages will give you an unmatched experience of a lifetime. If you love wearing ethnic or traditional dresses, visit the 'Old City' and Bapu Bazaar.
One should also visit India's largest saline lake, Sambhar Lake, on his own Royal Enfield, which is just 90 kms away from Jaipur. It is the source of most of Rajasthan's salt production. A long ride to Sambhar Lake will be quite adventurous.
For getting all religious feels, Pushkar is the right place that is nearly 120kms away from Sambhar. The only temple of Lord Brahma, who is considered to be one of the holy trinity of Hinduism, is located in Pushkar. Also, make sure not to miss the fun at Ghats and Bazaars in Pushkar and Jaipur.
2. Jodhpur: Popularly called as the 'Blue City' of Rajasthan, Jodhpur is the second-largest city in the state of Rajasthan. When doing a Royal Enfield Rajasthan tour, one should not miss going to this city. Experience the mesmerizing palaces and a sea of indigo-coloured houses. The mesmerizing view of Umaid Bhavan Palace is undoubtedly going to take your breath away! This Marwar region of Rajasthan will showcase the true spirit of Rajasthan.
3. Jaisalmer: One of the most amazing & fulfilling experiences that a rider can enjoy is travelling from Jodhpur to Jaisalmer. Like Jaipur is called the 'Pink City', Jodhpur as the 'Blue City'; Jaisalmer is known as the 'Golden City'. You shall come across picturesque landscapes, mud-houses, people with a big moustache, and huge turbans, colourfully attired women with varied jewellery on your motorcycle trip.
Also, get ready to see the landmark 'Jaisalmer Fort' or 'Sonar Quila' and famous golden sand dunes of the Thar Desert. Are you eager to go out for a motorbike tour at these places? The best time to visit these places is either at the time of Diwali, the festival of lights or Holi, the festival of colours.
4. Mandawa: This place is around 200 kms away from Jaipur and sets the perfect ambiance for a peaceful evening at the classic yet medieval-style heritage hotel in Mandawa. It is truly the heart of the Shekhawati region offering an Open Art Gallery. This heritage city is possibly the first choice for Bollywood filmmakers. Famous for its forts and Havelis, going to Mandawa is pure joy for any motorcycle rider.
5. Bikaner: Welcome to the 'Desert City of Rajasthan' with open arms. The immensely popular camel safaris, Rampuria Haveli, and golden sand dunes are a sight to watch in this city. For a stronger flavour of Rajasthan's Royal life, Bikaner will be the ideal place to be at. Come and get a glimpse of the Junagarh Fort which will captivate your heart. Bikaner is also referred to as 'Red City' as it was built by red sandstones. Explore Bikaner's old town with your travel partner and make sure you fill your tummy with the famous 'Bikaji Namkeen'.
6. Ranthambore: If you haven't seen those big cats in ages, Ranthambore Tiger Safari will not disappoint you. Breathe the fresh air and immerse yourself in the Rajasthani spirit. For bird lovers, Keoladeo National Park (Ghana Bird Sanctuary) is the place that hosts a varied number of bird species.
7. Udaipur: Also known as the 'Venice of East', 'City of Lakes', Udaipur is one of the finest examples of architectural marvel. Get amused by the scenic beauty of the lakes, City Palace of Udaipur, and magnificent hills in the backdrop. This exotic city is amidst the Aravali Ranges of Rajasthan. Udaipur is synonymous with beauty, romance, tranquillity, peace, and love. It is unquestionably the dream destination for those tying the knot. When doing a motorcycle tour in Rajasthan, make sure Udaipur is on the list.
What are you waiting for? Get ready to explore the grandeur of this state on your beloved travel partner and have an experience of a lifetime. Explore the culture of the state with Sand2Snow Adventure. If you are looking for an amalgamation of culture and adventure, let us be your perfect host!
We believe a true traveller not just sees what is around but feels what is around! So, quickly book your seats for the best adventure motorcycle tour in Rajasthan. Just leave it to us, we will take care of the rest!
For more such pieces, keep an eye on this space. Do let us know which place in Rajasthan you would like to travel to. Drop your comments in the below section.
Continue Reading